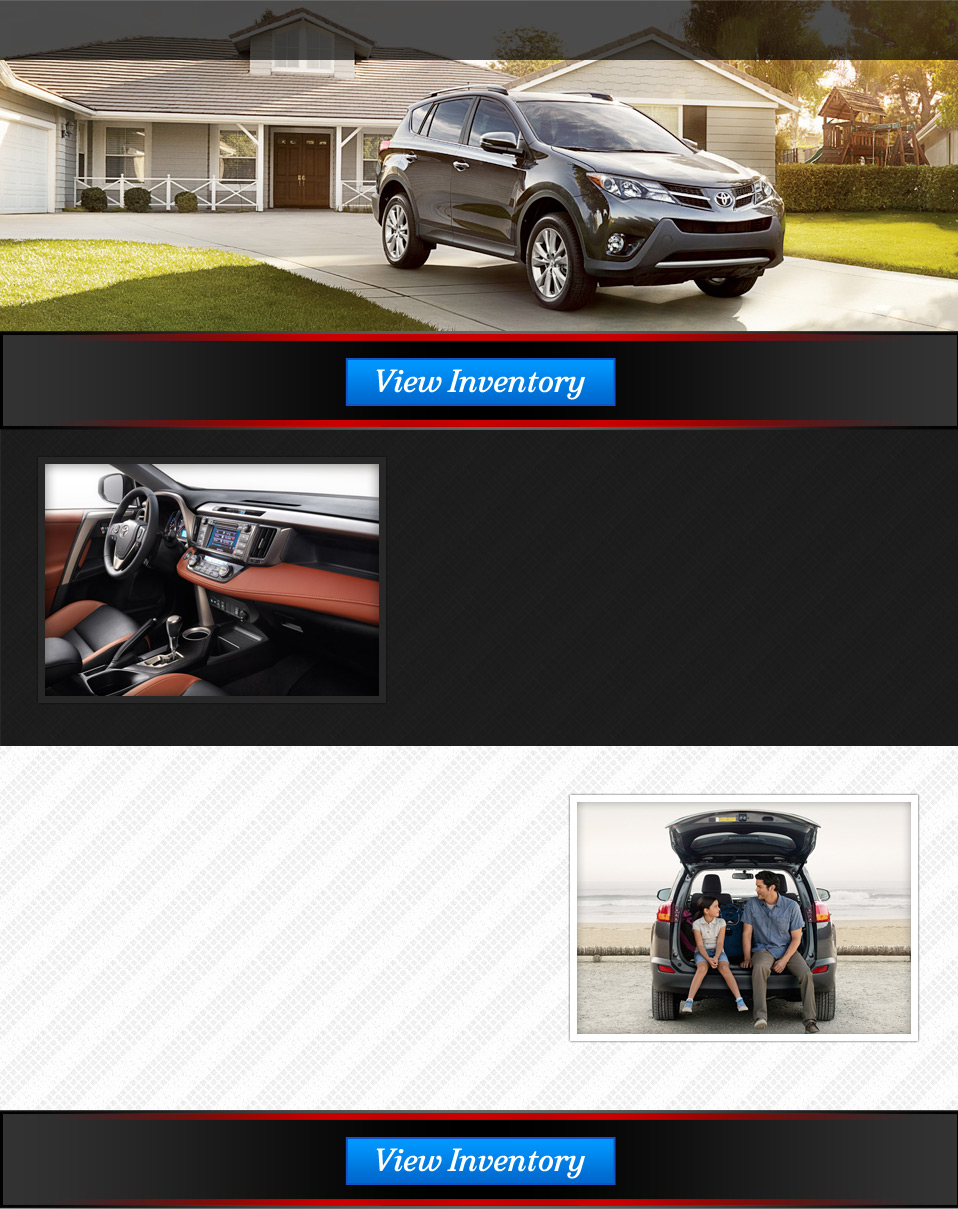 2013 Toyota RAV4 in Oklahoma City, OK
There's no denying that there are a lot of great options in the crossover market. But when all the factors are considered, you really can't do much better than the 2013 Toyota RAV4 in Oklahoma City, OK. The RAV4, available at Jim Norton Toyota, is a complete vehicle. If dependability is a factor you covet, consider that over 80% of RAV4s sold in the last 15 years are still on the road today. This means that you could get the 2013 RAV4 and have yourself a dependable vehicle for the next 15 years and beyond. Now that's getting your money's worth out of a vehicle. And all the time, you won't be paying much to drive the RAV4, as it gets up to 28 miles per gallon in highway fuel economy. When you add in the 73 cubic feet of cargo space, it's clear that you would be hard pressed to find a better crossover than the 2013 Toyota RAV4 in Oklahoma City.
Technology Provides the Best Safety
While the fuel mileage and cargo capacity are huge positives for the 2013 Toyota RAV4 in Oklahoma City, OK, they are far from the only factors. With a crossover, you want to be safe as there is often precious cargo being hauled. The RAV4 features the Star Safety System, which includes a plethora of features to keep you and the family protected. Some of these include Enhanced Vehicle Stability Control, Traction Control, Electronic Brake-force Distribution and much more. The safety features combine with technology to make the RAV4 one of the most advanced crossovers on the market. Fun features are included as well, like Bluetooth and an available Entune Multimedia System. See the 2013 Toyota RAV4 in Oklahoma City in person at Jim Norton Toyota and get ready to ride around the OKC in style!