Schedule Your Service Appointment Online
Looking for trustworthy vehicle service in Oklahoma City? Bring your car or truck in to the professionals at Jim Norton Toyota OKC. Our dealership has the most knowledgeable staff around that can take care of your vehicle no matter what the issue.
From routine maintenance to something more serious, the staff at Jim Norton Toyota is ready to serve you. We offer Toyota Express Maintenance for the routine fixes and checkups for your vehicle. This means that you can be in and out fast and easy so you can get on with your day. We understand that no one wants to waste half of their day while service is done on their vehicle.
As for the more serious issues, we can provide estimates of money and time so you can plan around the time you may be without your vehicle. Get in touch with the pros today at Jim Norton Toyota.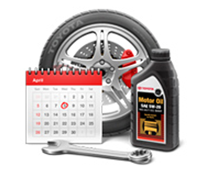 This shop will handle any age vehicle in need of basic services such as an Oil Change and Tire Rotation with no other concerns.
Oil & Filter Changes
Inspect & Adjust All Fluid Levels
Rotate Tires
Multi-Point Inspection
Wiper Replacement
Cabin Air Filters
Engine Air Filters
Any ToyotaCare Service Interval up to 25,000 miles

Our goal is to have your service completed and your vehicle washed in under an hour.


This shop will handle any of the standard or advanced maintenance including:
Tire Concerns
Battery Service
Belts & Hoses
Brakes
Bulbs
Check Engine Light
Check Engine Oil
Water Leak
Noise Concerns
Diagnostic Work
Warranty Concerns
Driveability Concerns