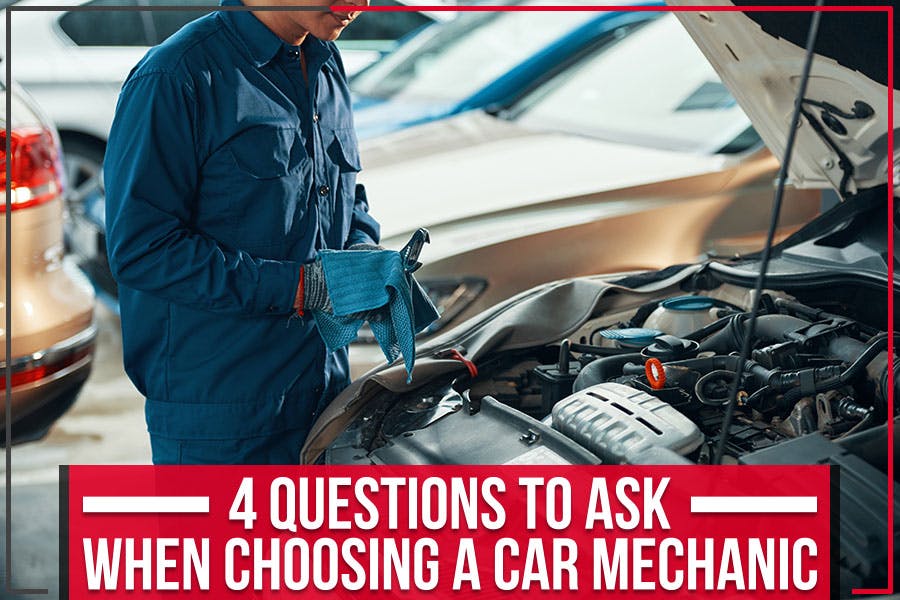 4 Questions To Ask When Choosing A Car Mechanic
So you've been driving your car around for a while, and it's time for a tune-up. You go to your mechanic who tells you that you need some new parts. You leave the shop feeling confident that your car is in good hands, but when you get home and check the bill, you're not sure if you were charged fairly. Was the mechanic honest with you? Did he do all that was necessary? Is there a way to find a more reliable mechanic who won't overcharge you?
These are questions every car owner has asked themselves at one point or another. In this post, we'll give you some tips on finding a reputable mechanic and how to avoid being taken advantage of. Armed with this information, you can be sure that you'll find the right team to care for your car.
Ask for References and Experience

One of the best ways to find a good mechanic is to ask around. Ask your family and friends if they have any recommendations. Once you've narrowed it down, take the time to call and ask about their experience. Were they happy with the quality of service? Did the mechanic complete the work on time?
It's also important to ask about their qualifications. Make sure that they are licensed and insured. A reputable mechanic will be more than happy to provide you with this information.
If you're looking for an online resource, try searching for 'car repair shops near me'. This will give you a list of mechanics in your area who other car owners have given reviews for.
Ask for a Written Estimate

Ask the automobile mechanic to provide you with a breakdown of possible costs, including replacement and labor costs. This will help you avoid any surprises.
If the mechanic recommends additional services, ask what is included in their labor charges and the extra parts cost. If so, how much?
Be sure to read through the entire document carefully and check for anything suspicious such as unexplained code names or vague language about timeframes. Ask questions until you're satisfied with every aspect of the project, including cost estimates associated with completing recommended repairs as well as possible alternatives if necessary.
Can I See the Old Parts?

Your mechanic should never hesitate to show you the old parts they replaced. If they try and avoid it, it could be a sign that they're not being completely honest with you about the work done.
Can I Select the Type and Brand of Replacement Parts?

This is a massive responsibility for most mechanics, but if you can find one that knows their stuff, it's worth the inconvenience of sending out your parts.
Ask to see where they're planning to put these new parts to make sure they are compatible with all existing components. Make sure you explain why this matters before continuing.
If your car is still under warranty, take it to the dealership. They'll have access to well-trained mechanics and specific tools specifically designed to service your make and model of car.
If you're looking for a reliable car mechanic in Guthrie, OK, then Jim Norton Toyota is the right choice for you. Our automobile dealership can service your vehicle at an affordable rate. Schedule a service with our staff now!
Back to Parent Page