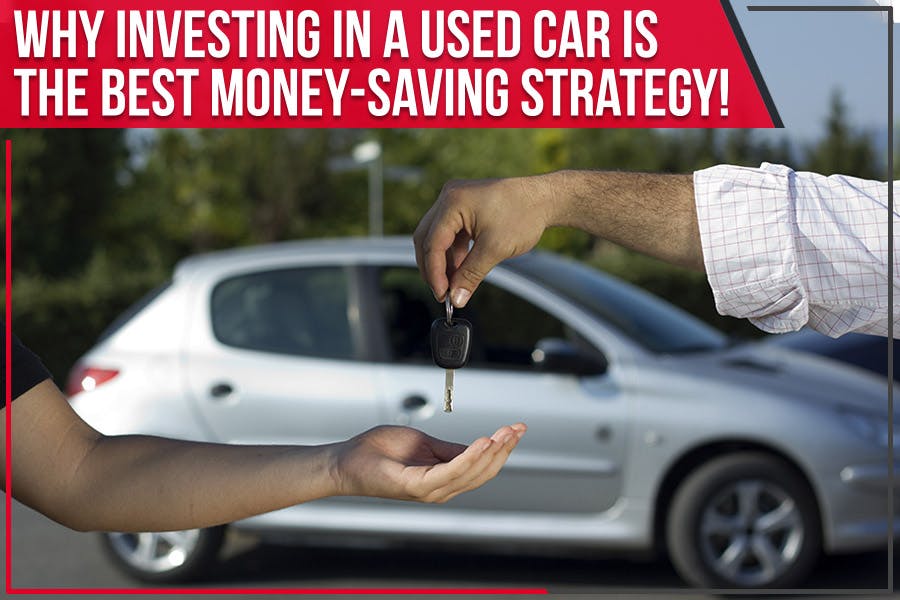 Why Investing In A Used Car Is The Best Money-Saving Strategy!
If you feel your monthly lifestyle budget is eating into your bank balance faster than Piranhas eating lamb chops, and that coincides with your plan to get a new car - don't! With the direction the economy is going, you can do much better to get a used car to do your bidding.
First-time used car buyers often feel overwhelmed & apprehensive by the choices available. A diligent buy can maximize your savings while you get a reasonable high-end used model. Oh, come on! Don't be too skeptical, and hear us out on how buying a used car will actually help you save more in finances compared to a brand-new car!
Keep Your Preferences Open
Don't fixate on the popular used car models as these tend to have higher prices. Remember, not all pretty-looking car models are that powerful under the hood, so keep that as a consideration. If you opt for a model that is no longer in production, then not only is it way cheap, but with a few tweaks, you can make it your unique & reliable ride.
Choose Older Car Models
Newer models, like post-2011, are quite young and still marked high on resale. If you desire more savings, you can seek the same model in an older variant. Of course, it might not have the technological add-ons or accessories available for newer models, but with a bit of research, you can find fantastic car features that look just as rad but without the high price!
Want Cheap Yet Fancy? Try Base Models
Premium models have all those mouth-watering features we so envy, but they can still be out of one's budget despite being a used car. The trick is to scout your local dealerships for a base model or a premium variant. For example, if you desire the 2021 Highlander but lack the budget, you can opt for a pre-owned 2010 Highlander. Not only do you save big on your purchase, but get the SUV to fit the purpose.
The Higher the Mileage, The Lower the Cost
People think a high mileage on a car means it's been too used; it might fall apart. In fact, high mileage is indicative of good maintenance & car health. Used cars with a mileage exceeding 100,000 miles come at affordable prices compared to low mileage cars. Focus on performance & engine rather than the mileage because cars can last up to 270,000 miles by design considerations.
Get Pre-Certified Vehicles for Secured Savings
If you really want a used car within a reasonable budget & savings, getting a certified pre-owned car is your best bet. Not only are these cars tested for damages, but they avail you long term savings in the form of maintenance warranties & free servicing. Certified pre-owned vehicles come with a lot of perks!
Aside from all this, if you manage to do your research right, you might actually end up with an inexpensive pre-owned car with double the benefits in savings & car features!
At Jim Norton Toyota, serving Norman, OK, we gladly offer a vast selection of robust used cars. Financing options are available for used vehicle selections along with maintenance & service booking as you anticipate your purchase.
Back to Parent Page