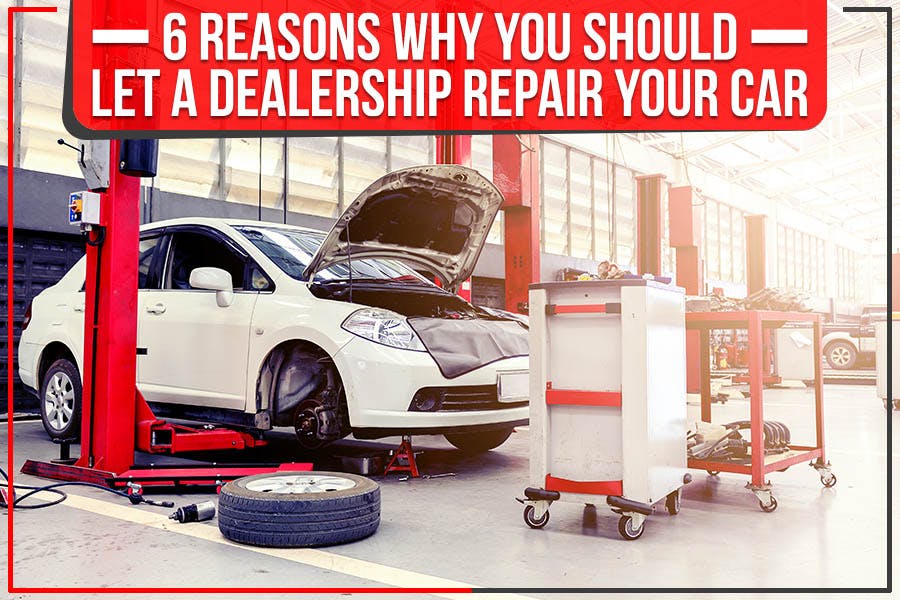 6 Reasons Why You Should Let A Dealership Repair Your Car
The decision to bring your car in for maintenance service can be difficult. You want the work done right, but you need it completed as quickly as possible. One of the best ways to ensure that these needs are met is by bringing your vehicle into a reputable dealership and letting them take care of everything.
There are numerous reasons why this is the wisest course of action, and we will discuss six here today!
Dealerships Employ Experienced Technicians
As the saying goes, "practice makes perfect." Dealership technicians are constantly working on cars to keep their skills sharp. They may even attend seminars or training sessions with car manufacturers to stay up-to-date on new developments in vehicle technology. These technicians know how to diagnose the problem and fix your car right the first time.
Dealerships Have Access To The Latest Parts And Technology
Unless you're a mechanic yourself, you might not know that dealerships have access to the latest parts and technology when it comes to repairing cars. This means that your vehicle is getting the best possible care and that you're less likely to experience any problems down the road.
Dealerships Have The Right Tools And Equipment
Independent shops may not have access to the same diagnostic tools as dealerships, which can mean that they won't fix your car correctly. This could lead to further problems down the road or additional costs for you.
Dealerships Have A Reputation To Maintain
When you take your car in for an oil change, the dealership wants to make sure that it looks great and runs like new when you pick it up. This isn't just because they want repeat business; many dealerships offer guarantees on their work! And this means that taking your car to the dealership is a much safer bet than taking it to an unknown repair shop.
Dealership Technicians Follow A Detailed Checklist
Each car manufacturer has its unique specifications for adequately fixing their vehicles, and dealerships have rigorous checklists that technicians must follow to ensure they don't miss anything important. Independent shops may not always be aware of these specific guidelines.
Dealers Offer Warranties
Dealership warranties are generally better than their independent shop counterparts because there is less chance for a conflict of interest.
The Final Word
When it comes to taking care of your car, don't cut corners and go with an unlicensed mechanic or an unknown company. Instead, bring it to a dealership where you know it will be done right.
If you need a car care service for your Toyota in Edmond, OK, but don't want to spend your day waiting in line for an oil change or tire rotation, Jim Norton Toyota has the answer. With our appointment-based services, we can take care of everything from A to Z at any time that's convenient for you!
We're open Monday through Friday and offer extended hours on Saturdays too. Schedule an appointment today!
Back to Parent Page